MBBS, MS, DNB, FRCS (Ireland), FRCS (Glasgow), FRCS (General Sug), FRACS (Vascular)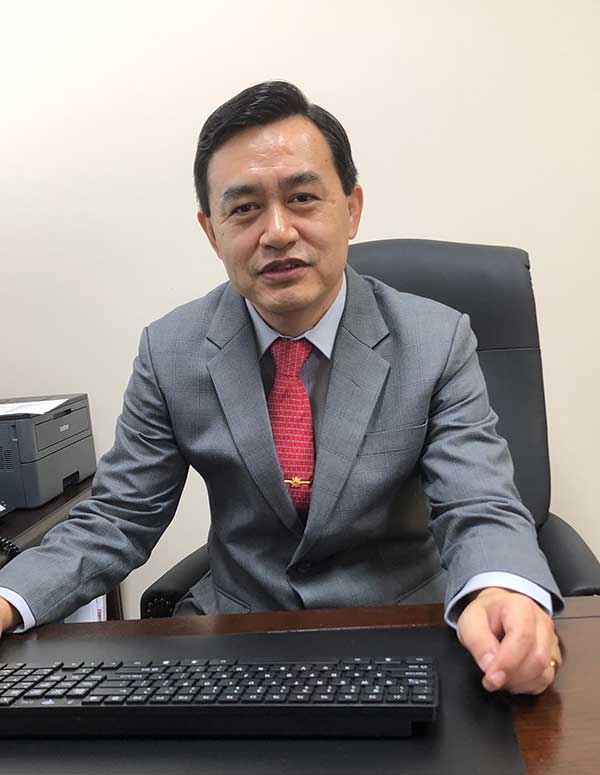 Dr Bhutia completed his medical training with a master's degree in General Surgery from JIPMER, Pondicherry in India in 1996. He obtained his Fellowship of the Royal College of Surgeons Ireland and the Royal College of Physicians & Surgeons of Glasgow in 1998. He received his training in Vascular surgery in the United Kingdom, spending most of his training years at the Freeman Hospital in Newcastle Upon Tyne. He obtained his Fellowship of the Royal College of Surgeons in 2011.
He moved to Australia in 2012 to undertake post-fellowship training in Endovascular Surgery at Townsville Hospital. In 2014, Dr Bhutia joined Cairns Hospital as a full-time Staff Specialist. He obtained his Fellowship of the Royal Australasian College of Surgeons in Vascular Surgery in 2015.
Dr Bhutia regularly attends both national and international scientific meetings and workshops to ensure that his patients receive the best current treatment. He maintains an active academic interest and has published articles in both national and international medical journals. He is actively involved in teaching medical students from the James Cook University and is a surgical tutor at the Anatomy of Surgical Exposure Course.
His scope of practice covers both the open and the endovascular management of all arterial aneurysms, carotid artery disease, peripheral arterial disease, mesenteric vascular disease, chronic venous disease, varicose veins, chronic leg and diabetic foot ulcer, renal access for haemodialysis and port access for chemotherapy.
He has a special interest in thoracic outlet syndrome, arteriovenous malformation and upper limb hyperhidrosis.
Dr Bhutia is a leading exponent of Jetstream Atherectomy for peripheral arterial disease with the largest case series in Australia. Jetstream Atherectomy is an endovascular procedure whereby hard arterial plaque is 'drilled' through with a special device, fragmented and removed at the same time. The procedure is complemented by special drug coated balloons/stent. This approach significantly reduces the plaque burden and provides improved durability of treatment over conventional endovascular treatment.
Dr Bhutia is also an early adopter of endovenous glue ablation for varicose veins. Along with open surgery, radiofrequency ablation, foam sclerotherapy and micro sclerotherapy, he offers a comprehensive range of both open and endovenous interventions for patients with varicose veins.
Dr Bhutia attends Cairns Vascular Clinic on Fridays where he offers vascular consultation, ABPI measurement, wound dressing change and micro sclerotherapy for thread veins.